We specialize in providing high-quality business solutions while remaining committed to offering the right consultant for our clients' needs. Our business is built upon philosophies of honesty, fairness, and integrity.

If you are looking for quick success when implmenting or upgrading your Oracle E-Business Suite or converting, interfacing, or enhancing database technologies and systems, we believe MODE has a combination of skills and experience that uniquely qualify our team to provide the right resources, best practices, and solutions for your environment.

About the President:

Mark P. Molnar is the President of MODE Technical Solutions, Inc. (MODE), founded in 1997. A strong advocate of "methodology", Mr. Molnar believes in delivering a product that satisfies business requirements in a rapid, concise, documented, and educational manner.

Mr. Molnar received his first taste of Oracle in 1989 with training from Oracle Corporation and in 1990 became a team member with Dupont's Information Engineering Associates, a pioneer in the Rapid Application Development (RAD) movement where methodologies complemented the use of Computer Aided Software Engineering (CASE) tools.

After some time with the corporate world, Mark joined the consulting community and moved to Houston, TX. He was an active member of the Houston Oracle User Group and volunteered to organize quarterly meetings, participated is Special Interest Groups (SIGs), and presented on current topics. He also deliverd demonstrations and functionality to corporate focus groups such as the productivity gains of using development tools like TOAD.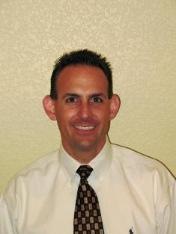 Recently addressing a question of what has made his company successful, Mr. Molnar replied, "MODE has quickly filled a void in the Oracle marketplace by bridging the gap between business visionaries and technologists. The fundamental principle of staffing the organization with highly skilled techno-functional consultants has allowed our clients to focus on their core business while we aide the process redesign and how the IT organization can quickly adapt and support those changes." Mark's education was obtained at Rutgers, The State University of New Jersey, with a Major in Computer Science and Minor in Business. He also served an internship at Harvard University's Office for Information Technology.

In 1993 consulting opportunities brought Mr. Molnar to the Denver, CO area and has been a member of the Rocky Mountain Oracle User Group (RMOUG) ever since. He has held various seats on the Board of Directors and still an active member. Having an affinity for rapid application development, he has attended many ODTUG (Oracle Development Tools User Group) and OAUG (Oracle Applications User Group) conferences. He has also written and presented at the RMOUG Training Days. The knowledge attained from such educational discussions is readily shared with colleagues and peers; for Mr. Molnar feels communication of available technology is key to informed decision making, professional growth and success.